The must-have piece for fall layering: Sherpa fleece
Trending: Peaceful fleece
Things we can be certain of: death, taxes, and clothing going in and out of fashion. Remember when prep was big in menswear around the end of the last decade? It was swiftly replaced by streetwear. But now, almost as soon as it left, prep is on it's way back to the top of the scene (in a slightly more streetwear friendly way).
One thing that has never left is cozy basics. Sure, hiking style has never been more popular, but even when that trend dies down, sherpa fleece layering (pillar of the modern outdoorsman look) will remain.
Get on the sherpa fleece train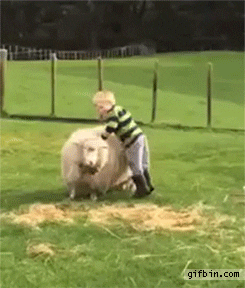 *Not made from actual sheep's wool
Wait? A fleece? Really? That thing dad has been wearing for years? That thing guys in downtown Toronto wear? That thing politicians wear following a storm or a flood?
Yes. It's true.
While the sherpa fleece has, at times, had a reputation for being shiftless and sloppy, it's having a moment in a non-ironic way. Thanks to a bevy of high fashion designers embracing hiking and outerwear (The North Face has done collabs with Supreme and Junya Wantanabe to name a few, while A$SP Rockey was recently spotted at fashion week rocking a full fleece fit) and the shift of Patagonia from sensible garments climbers and hikers and generally outdoorsy people wear to a must-cop for all the kids out there trying to get Instagram fit picks off, this practical looking garment in now very fashionable indeed.

Our Sherpa Fleece Zip-Up Sweater and Hoodie are some of the best examples of fleece going a little more fashion. With a modern cut that's not too slim and not too sloppy —and with its neutral, creamy colour — it's a flawless piece to layer over or under your other favourite fall pieces. It has the charm of a retro fleece without getting all went hiking once about it. Keep it current with some minimal sneakers, some jeans, maybe even a sweater underneath.
Fleece de resistance
---